Carboxy Methyl Cellulose CMC
Brand :compadre
Product origin :hebei, china
Delivery time :10days
Supply capacity :500T per month
CMC is a kind of modified cellulose widely used in food industry, however it can also be used in oil drilling fracturing fluid as stabilizer, thickener and fluid loss reducer due to its excellent performance.

Carboxy Methyl Cellulose CMC
Carboxymethyl cellulose (CMC) or cellulose gum is a cellulose derivative with carboxymethyl groups (-CH2-COOH). It is widely used as an thickening agent in foods and beverages.
CMC has a number of different uses and is found in a variety of different types of foods. It's used to stabilize the foam in your mug of beer and helps prevent crystallization of sugar in icing.
Application
1. Textile Industry:
Due to water-solubility, film making ability and binding characteristic, CMC is being used in sizing of yarns in warping. Also, CMC with high viscosity levels are used in printing fabrics; either with sodium alginate or replacing it.
2. Drilling Insdustry:
In oil industry, CMC is being used together with barite bentonite, and clay in order to prepare drilling muds, which helps controlling suspension, and getting out the sand in the drilling process.
3. Glue and Adhesive Industry:
By making use of water solubility and binding properties, CMC is used as glue for wallpaper applications, and is also used in leather industry too.
4. Paper Industry:
CMC is used in paper industry for binding the ingredients, and for increasing the strenght of paper. Some purified and technical grades are also used for smoothing the surface of paper, which means better printability and quality.
5. Paint Industry:
It is used in paints to control the flow property of paints.
6. Construction Industry:
CMC can be used with plaster and cement. The main objective is to prevent early freezing; that way, it becomes quite easy to work on plaster in a longer period.
7. Detergent Industry:
CMC is used in detergent industry widely due to its property of getting the dirt particules with the rinsing water. In cream detergents, it prevents the drying of surface and CMC can hold the water (moisture) for a long time.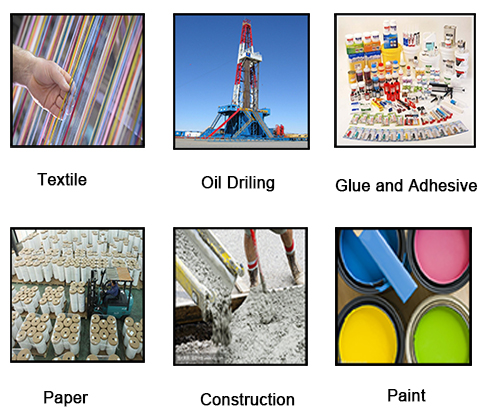 Packaging and Delivery
Products are packed in 25 kg multiply paper bags or other containers according to customer's requirements. Package's design, charactor and logo also can be changed.

Customer can also choose harbor among Qingdao, Shanghai, Tianjin or other cities.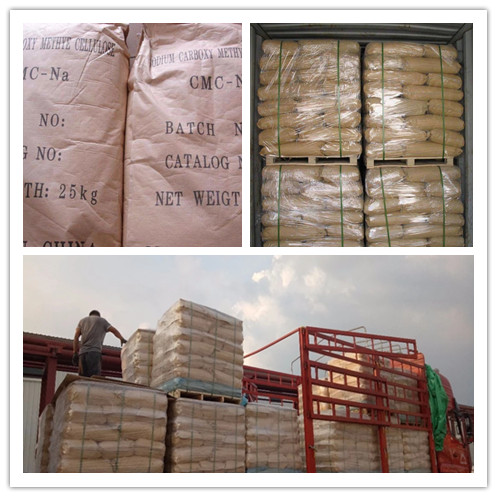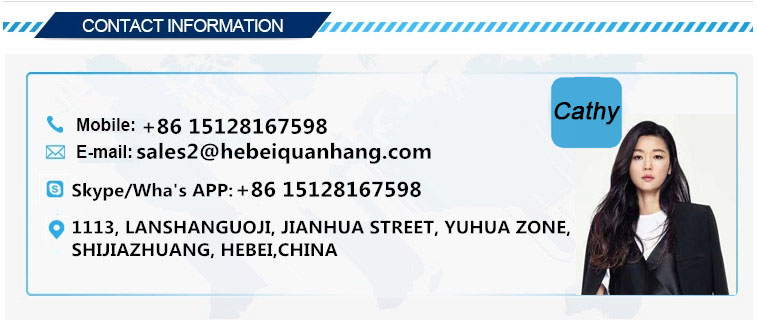 Get the latest price? We'll respond as soon as possible(within 12 hours)